So you have been dreaming of going to Thailand for a really long time and you're finally ready, but before you come, you need make sure you have the truth about what you have read or seen about this exotic country in South East Asia. It's always better to enjoy a good vacation in peace. If you are feeling unsure or uptight about being scammed by locals then please read this article about the top 10 Myths about traveling to Thailand.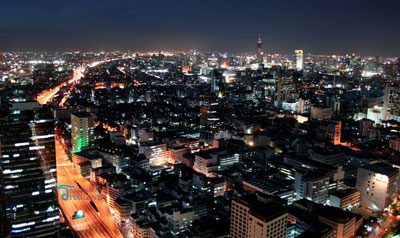 Thailand is such a beautiful country with honest hardworking men and women who care about family, respect and living a good life. Such society wide acts of respect should deserves some benefit of the doubt. There is a good reason why Bangkok was named the most popular destination in the World and why millions of tourists visit Bangkok,Phuket and Chiang Mai each year. This simply wouldn't be the case if foreigners were constantly being mislead or cheated by everyone. Like anywhere in the world, a few bad eggs can make everything look worse than it really is. Here are the top 10 biggest misconceptions and myths about Tourism to Thailand.
Myth Number 1
Every single man who travels to Thailand is coming for boozing and parties- Who doesn't like to have a good time right? But unfortunately single foreign men coming to Thailand have the reputation that they are here only for working girls and debauchery in the Bangkok red light district. Thailand is a diverse country with many great natural wonders and single men should not be singled out with any misconceptions.
Myth Number 2
Everything in Thailand is cheap or cheaper than Western Countries- If you know the right places to go to in Thailand, then you can get away with local prices. Generally speaking anything made in Thailand is very inexpensive. However if you purchase imported or foreign made goods then you can expect to pay a much higher price. For medical treatments also, even though most cosmetic surgeries in Thailand are cheaper than other western countries some surgeries such as weight loss surgery or gastric banding may be the same or slightly less than other countries around the world.