A surgical Rhytidectomy is better known as a Face Lift. Facelifts in Thailand can be performed as a surgical or non-surgical procedure to quickly improve the overall appearance of your skin, face,neck and hands. The quick and effective plastic surgery procedure is designed to restore your youthful appearance through removing the wrinkles & helping to eliminate your aged and sagging skin. The Face Lift and Mini-Facelift is one of the most popular cosmetic surgeries in Bangkok and involves multiple steps by first tightening the neck and face muscles followed by the the removal of excess,loose or hanging skin.
Mid-Facelift in Bangkok | Video
Reasons to Get a Facelift in Thailand
Over time, skin will naturally begin to sag and wrinkle due to years of sun exposure and even genetics. You may have noticed that children and younger adults have very round and smooth features due to the evenly distributed fat cells in the contours of the face. As the aging process continues, the skin will begin to sag and start to slightly folds over your jawline,neck and chin. A facial lift can drastically improve the appearance of your face and skin and it also has a very dramatic effect in other areas such as your neck. Your face and neck can be rejuvenated with either a full  or partial facelift or even temporary liquid facelift using dermal fillers such as Radiesse or Botox.
The dramatic changes with a surgical lift are very clear after our board certified Facelift doctors are able to remove the creases near your nose and jowls thereby replenishing the overall loss of overall in your face and cheeks area. Our doctors can also help eliminate other unsightly skin conditions such as the "turkey gobbler" neck bands.
Benefits of Facelift Surgery in Bangkok
•   Facelifts can help Increase your self-esteem and self-confidence in as little as 7 nights
•   Look and Feel 20 years younger with 1 Trip to Thailand
•   High Quality and Affordable Facelifts in Thailand cost 30-60% less than anywhere else in the world.
•   Mini face lifts and Stem Cell Facelifts allow easier applications for make-up with a nice tight skin
Thailand Facelift | Before and After Pictures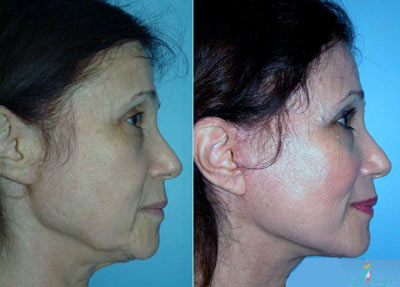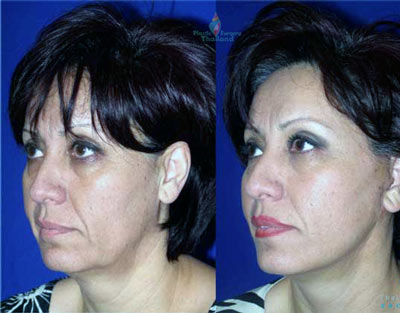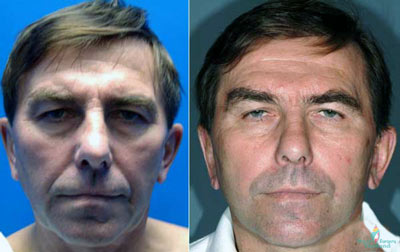 Surgical Facelifts in Thailand
There are about 7 types of facelifts available in Thailand today; Traditional Surgical facelift, minimal access cranial suspension surgery or