Breast augmentation Surgery is also known as augmentation mammaplasty or the popular term "Boob Job".  Breast augmentations can include breast reductions,breast lifts,breast enlargement using implants or revision implant surgery using the newer non-surgical stem cell breast augmentation. Breast enlargement is The Most popular plastic surgeries in Thailand and the world due to its ability to instantly fulfill a women's desire to have fuller breasts or sometimes to restore the chest shape and volume  after a having a baby or due to rapid weight fluctuations.
Get 100% Natural Look & Fee – Free Breast Augmentation Simulator
Silicone or Saline Breast Implants
'Boob jobs' using silicone or saline implants are the most common cosmetic surgeries for women coming from Australia and the US.  Nearly all our previous clients report immediate increase in overall self-confidence following the inexpensive and quick breast surgery in Bangkok or Phuket. If you are unhappy with your cup size then book a trip to Thailand and have the chest of your dreams for a very reasonable price. Plastic Surgery Center of Thailand offers breast enhancement holidays to its approved list of highly qualified surgeons who offer GENUINE Allergan Natrelle Implants, Mentor Gel Implants and Silimed mammary Implants. Sizes and shapes vary greatly depending on your wishes but rest assured we have all the size and shape options possible using the such as the "Tear Drop" style Anatomically correct implants, McGhan Type Implants, highly cohesive gel implants better known as "Gummy Bear" style and the newest polyurethane covered breast implants. The "gummy bear" and tear drop implants provide a  more natural shape and feel due to them using a more cohesive form-stable gel in comparison to the implants used in the past.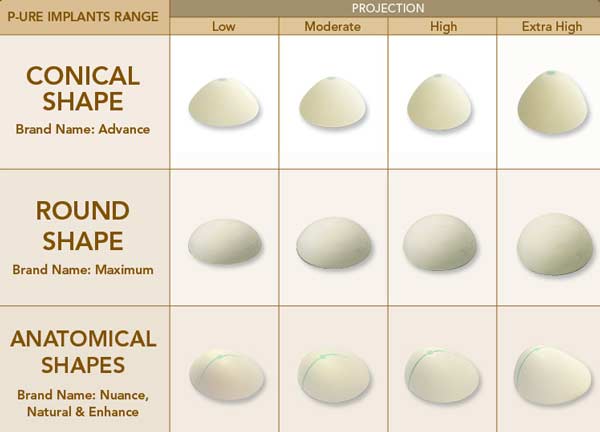 Incision Areas
The Incisions for your Breast Augmentation in Phuket will be determined during the initial request based. Our clients can rest assured that our breast augmentation specialists only use inconspicuous areas near the breasts to help eliminate any visible scarring. Our surgeons in Phuket or Bangkok will discuss your incision options based on your desired outcome.
Breast Enlargement Using Implants (Video)
The Top 3 techniques/Incision Areas for breast implants we offer include: