Myth Number 3
Having ice in your drinks will get you sick. The truth is, Most Thai people do not drink tap water. The ice that they use is not chilled tap water. Nearly everyone uses filtered water for Ice which makes it safe. Most decent restaurants in Bangkok and Phuket also have commercial RO or reverse osmosis systems to filter water and ice.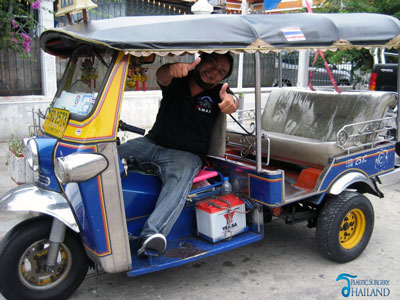 Myth Number 4
All tuk-tuk drivers are evil.  Well, Not every Tuk Tuk driver in Thailand is mean =)  though there are a plenty that try to overcharge tourists but in general most organized tuk tuk pickup locations and droop offs are usually flat rates agreed upon before.  If you pickup Tuk-Tuks as a short cut/between streets than expect to get " retail rates"
Myth Number 5 
All food in Thailand is spicy – Thai people love their chilies but they understand that not everyone has the same taste in food.
Thais' like to prepare their food spicy but you can easily tell them "mai ped Khap" which means not spicy please.