MACS, Keyhole Facelift surgery, Laser facelifts such as Ulthera, Thermage Laser CPT , mini face lift surgery and the new non-surgical stem cell facelift. The Plastic surgery center of Thailand can help you get the right treatment for the right price with one of the top facelift surgeons in Bangkok or Phuket. Contact us so we can advise you on what method to use to produce the best results in a short medical holiday.
Keyhole Facelift Surgery
Keyhole facelift surgery is also a modern technique that makes several small incisions into targeted areas on your face. The Keyhole technique allows our doctors to feed a small telescopic camera called an endoscope, beneath the skin. The "live" skin images are then displayed on a visual monitor enabling the Thai cosmetic surgeons to be more precise in tightening the muscles and removing the excess fat. Keyhole surgeries are very new and only available in Bangkok.
[/fusion_builder_column]
Keyhole surgery is commonly used for very delicate surgical operations such as lower facelifts and brow lifts its precession allows for a much shorter recovery time with much less scarring than traditional surgical facelifts. Facial rejuvenation is one of the most popular plastic surgeries in the world and is very frequently combined with other aesthetic procedures such as eyelid surgery (blepharoplasty), breast augmentations, forehead lifts,neck lifts, brow lift, chin augmentation, brazilian butt lift, or liposuctions such as Bodytite,VASER or SMART Lipo to give a complete makeover before a wedding or after giving birth ie the mommy makeover.
MACS Facelift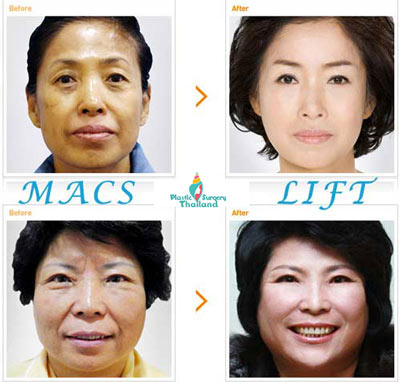 The Primary difference between minimal access cranial suspension surgery or MACS and other types of facelifts come down to the size of the incisions. The incisions in modern MACS techniques are much smaller. The removal of excess facial fat in the MACS technique is done using micro-surgical incisions.
Reviews and Before After Pictures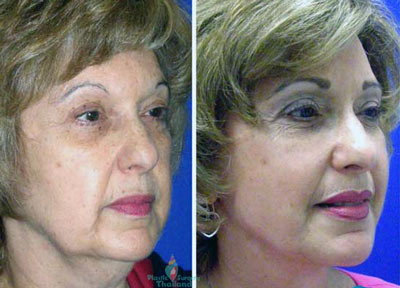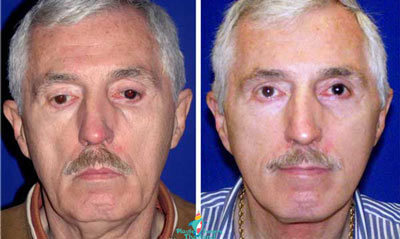 Surgical Facelift and Necklift in Bangkok
A Laser based facelift such as Thermage CPT or Ultherapy in Bangkok  do not require any surgical incisions yet can still get very good results. Laser facelifts allow the trained dermal specialists to resurface the outer layers of your skin and repopulate collagen to result in much fewer fine lines and reducing your facial wrinkles. Laser resurfacing technologies today are very precise and offer no-downtime,pain, or bleeding and any post-treatment discomfort is very minimal. This non-surgical option is often referred to as the lunch time facelift.
Facelift Prices in Thailand
Everyone's face is unique and therefore to get actual prices our facelift surgeons will need to better understand your specific needs through a virtual consultation that consists of some pictures and some basic medical history. The final prices will be fixed and will include everything from the facelift procedure itself to any overnight stays,doctor fees,medications, hospital costs and follow-up appointments. There will be absolutely no hidden costs.
Facelift Promotion 2014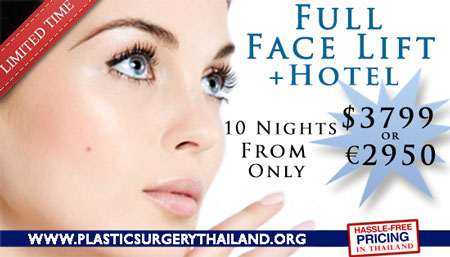 Recommended stay for Facelifts Surgery
Depending on the type of facelift you select (Surgical vs Non-Surgical), Our plastic surgeon's generally recommend a 6-10 day medical holiday to Thailand. This can be reduced even further if using non-surgical techniques such as coolsculpting, Stem Cell Facelift,Ulthera or Thermage. The time for surgical facelifts is usually around 7-10 nights. This time should allow for proper healing and surgery aftercare check-ups for your face rejuvenation surgery.
"The Journey of a Thousand Miles Starts with a Single Step"
[/fusion_builder_row][/fusion_builder_container]