immediately after reduction/destruction of fat cells. Good candidates should only have modest fat bulges in treatment areas mentioned that have not been easily reduced through normal means such as heavy exercise or dieting.
Authentic Cryoliposis Machine in Thailand | Before and After Pictures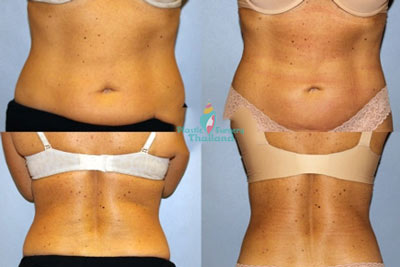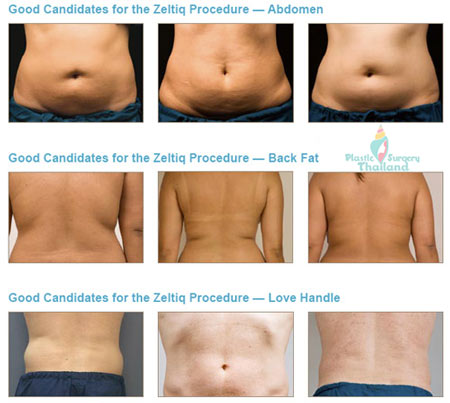 COOLSCULPTING IN BANGKOK PROMO*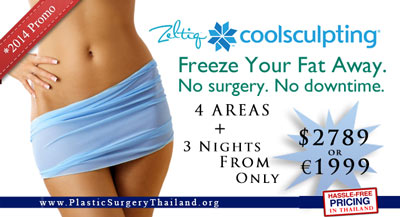 If you would like to get more information or have specific questions please contact us today. We would be happy to provide you with more information that so you can make the most informed and confident decision about choosing the Plastic Surgery center of Thailand. We also offer larger discounts for multiple areas and or group treatments. To qualify for discounted prices or for an all-inclusive quote with hotels and transportation our doctors will need to see pictures of the areas that you want treated along with a brief medical form. Once we have your request reviewed and approved we can negotiate multiple area discounts and choose specific dates and times for treatment.
We promise to take the time needed to answer them completely and always to your satisfaction. For more information contact us today.
"The Journey of a Thousand Miles Starts with a Single Step"