This focused beam helps stimulates the production of new natural collagen which in the long run can reduce skin sagging and improve your skins health and quality. The non-surgical treatment does not require overnight stay and takes about 45 minutes to one hour per area depending on the specific areas that are treated along with the amount of skin treated and the persons underlying skin condition.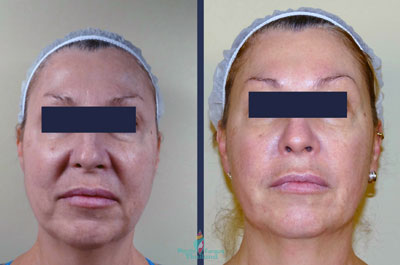 Total Number of Treatments Needed
Thermage is one of the most popular cosmetic treatments for medical holidaymakers coming to Thailand since it does not require several sessions like other non-surgical laser procedures. In fact, even with just a single treatment you can see the Thermage results that you were looking for.  Please note all skin and conditions are different. For actual result expectations based on your needs, our skin specialists will need to review your basic medical history and review your pictures to determine the right level treatment and number of sessions you will need. This treatment is also a good option in pre-wedding makeovers and for mommies who are looking to tighten up a few places after gaving birth.
Benefits of Genuine Thermage Wrinkle Removal
Most people who have already tried Thermage can attest to the efficacy of this non-surgical treatment. For one, you get to have younger looking appearance. You get to improve your skin's quality quickly by making it look much fairer, smoother and more vibrant. You can stop worrying about bulging tummy skin or loose skin on other areas of your body. If you having Thermage or Ultherapy for cellulite or Thigh lifts, you will notice that your skin will become much smoother and definitely much firmer.
Please note that results will still vary from one person to another. It's important that you only deal with reputable doctors in Bangkok or Phuket that use Genuine Thermage CPT machines to help avoid any unwanted medical risks and to get the best results possible in a short holiday to Thailand. For those with much deeper skin pits we also offer the non-surgical stem cell facelift or the liquid facelift.
Genuine Thermage in Bangkok | Before and After Pictures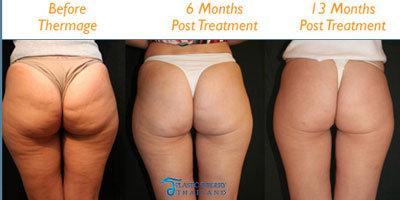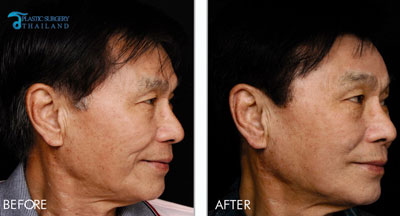 To learn more about non-surgical treatments such as Exilis Elite, coolsculpting lipo, and Genuine Thermage CPT in Thailand, please contact us today.
[/fusion_builder_column][/fusion_builder_row][/fusion_builder_container]